Welcome!
My name is Levi (they/them) and this is my personal site. It's my place on the Internet where I share my thoughts and about projects I am working on.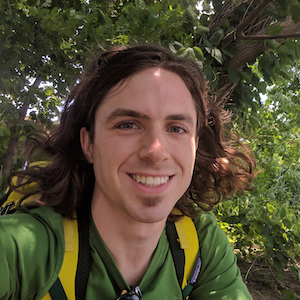 "Live and learn"
That is one of my favorite quotes. I believe in living each day with joy and intention and to embrace failures.
By day I am a software developer building Android & iOS mobile apps. When I am not working, I enjoy running, outdoor rock climbing, building stuff for my house, and urban gardening.
In my life, I value…
Honesty and transparency
Open source: Sharing information with one another. We're all in this world together and we should help each other out while we are here.
Small business
Sustainability
Equality
Asynchronous and fully remote workplaces
Internet privacy
I am a maker
At my core, I am an engineer/maker/artist. In short, I build stuff.
Definition of engineer: A problem solver. Someone who enjoys finding problems and designing solutions to those problems.
Definition of maker: Someone who enjoys building things from scratch or modifying existing things. They build, test, and continuously improve upon what they build.
I am a software developer specializing in Android & iOS mobile apps. Code is my tool I use to build digital products. I also enjoy wood working where I use wood to build physical products.
In my engineering, I value…
Quality built for life: As a minimalist and someone who cares deeply about sustainability, I try my best to buy and build products that will last a lifetime.
Products built for humans: We see products (especially software) that are made for robots. As engineers and designers, lets not forget who we are creating for.
Design that doesn't require a manual or tutorial: I believe that products have a great design when they do not require a tutorial or a manual to learn. I try to build products that are understood at first glance.
I ♥️ 🌏
I am an environmental activist fighting for the sustainability of our home, planet Earth.
To be more sustainable, I…
Power my home with solar
Grow almost all of my produce I eat year-round
Preserve foods to last in the cold winter climate
Take part in political action to fight climate change
Work on DIY house projects to make our home more sustainable: Solar power, restoring our grass lawn into native prairie flowers/grass, reduce water run-off into our city sewer system.
---
As you can see, I am just getting started here. This site will be changing as time goes on but that's the beauty of it! I will always be putting a focus on the content with every change to the site. Come to read what I have shared. I hope it gives you some inspiration, thoughts, and questions.